Jock McFadyen, one of the few artists to perfectly illustrate our modern world. 
Born in 1950 in a large town in the west-central Lowlands of Scotland called Paisley, he moved to England when he was 15 to attend Chelsea School of Art. Here, McFadyen graduated with his BA and MA, and went on to continue working as a painter as well as a teacher at the Slade School of Art. In 1981, McFadyen was appointed Artist in Residence at the National Gallery in London, as well as elected as a Royal Academician at the Royal Academy of Arts in 2012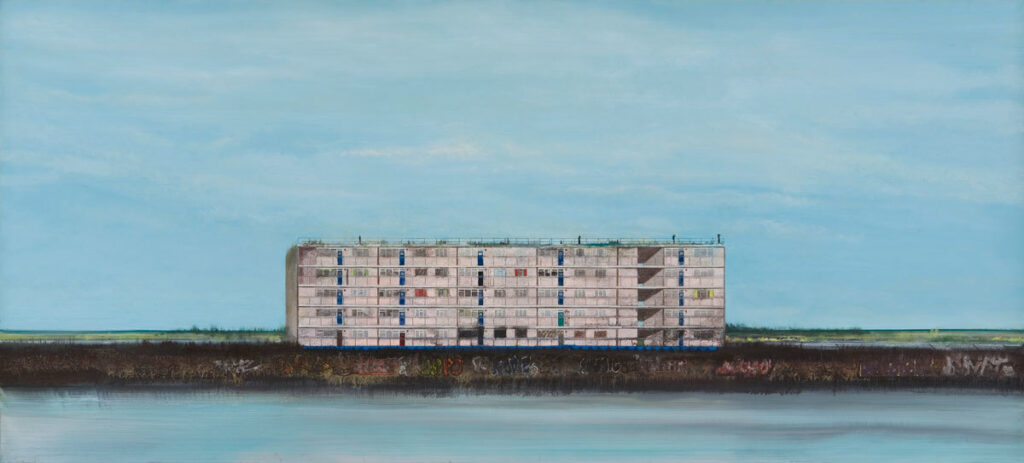 To McFadyen's disapproval, he is often associated with figurative painting, when, in fact, he would consider himself a schematic narrative painter; the genre of art in which he began his career in the 1970s. The figures in his paintings are not representative of specific people or events, but simply individuals who exist, participants in the events of the time. While McFadyen is known to have experimented with figures, this is especially true in his most recent series of pictures, McFadyen is known for his scenes of city life, snapshots in time.
Recently, I had the privilege of seeing Jock McFadyen's most recent exhibition, "Tourist without a Guidebook," at the Royal Academy in London curated by my professor and Curator of Paintings and Sculpture at the RA, Lois Oliver. She shared her experiences with working with McFadyen and his unique ways of approaching this exhibition. During the planning process the artist wanted almost 30 works to be on display and requested for there to be no information posted on the walls except for the works' title. With much negotiation, 20 are put on the walls for the public, and laminated handouts with descriptions are available for those who may want more information. Nevertheless, to McFadyen, he wants the visitor to be the "Tourist Without a Guidebook;" he hopes to give each visitor a one-of-a-kind experience.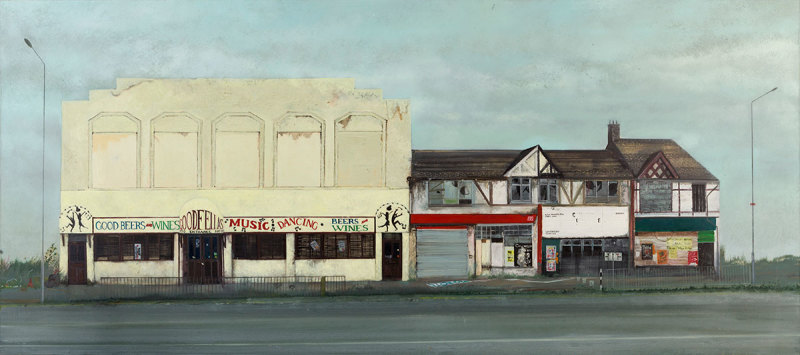 In the free exhibition, the RA has presented McFadyen's large portraits of east London: desolate landscapes fille with graffiti, litter and decaying posters. Inhabitants are almost completely absent. It's a sad illustration of broken windows and doors, but there is something kind of beautiful about these foreign landscapes. They feel so distant, yet they are only a tube stop away.
Article by Willoughby Thom